Listed in Hair & Beauty
35b Winters Road, Papanui, Christchurch, New Zealand
027 4058497
---
Beardsley's Barber Shop
Looking for a great Barber Shop where you immediately sense a resurgence of a quality barber?
Look no further.  The Beardsley's Barber Shop is away from the hustle and bustle of the city hype, where you can relax and enjoy customer service at its very best.
Joanne has been a hair dresser for many years.
Barbering isn't just a job for Joanne.  It is standing tall and getting on with business, after the former Beardsley's Barber Shop was badly damaged by the 2010/2011 Christchurch Earthquakes.
Beardsley's Barber Shop is now firmly established at 35b Winters Road, Papanui, Christchurch.
No appointment necessary.
Men's cuts and wet face shaves.
Boy's cuts.
Open Tuesday 12pm-5pm. Wednesday, Thursday, Friday 10am-5pm,
Joanne is looking forward to meeting you.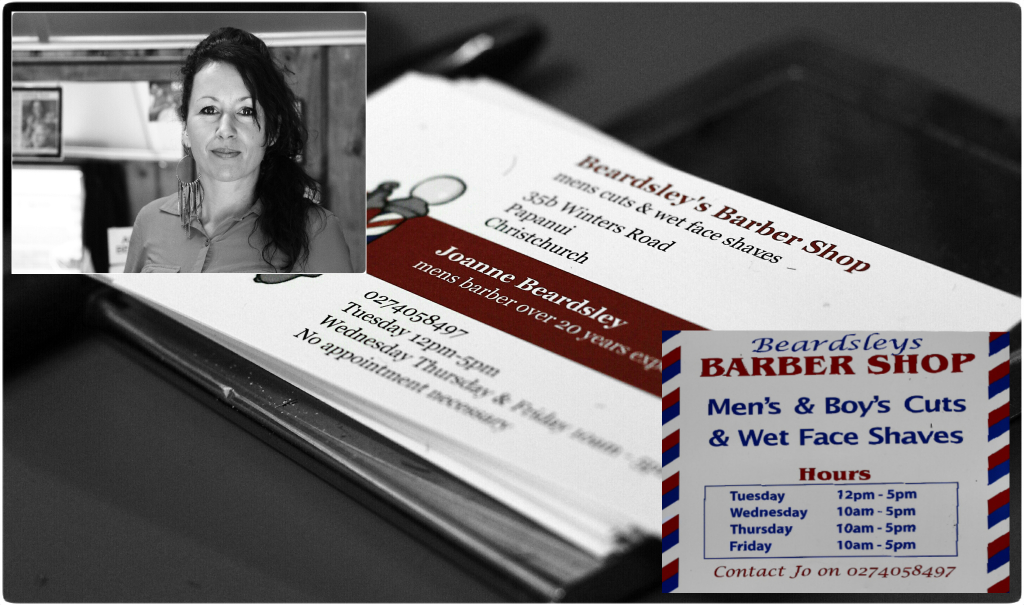 Brilliant Barber.Highly recommended